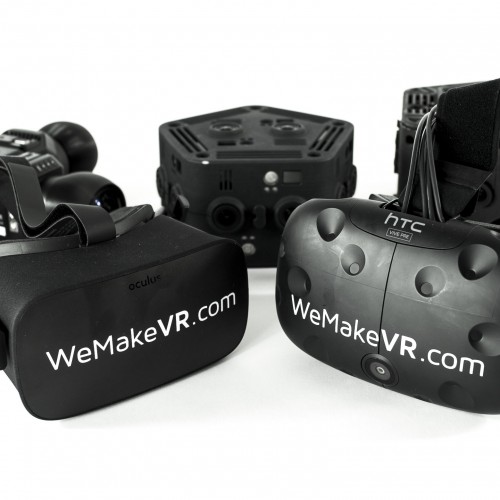 True moments of joy
About WeMakeVR
WeMakeVR is a pioneer in the world of Virtual Reality and has been creating VR-experiences since 2013. We want to bring everyone true moments of joy with the greatest virtual reality experiences. We created a revolutionary camera system to produce true immersive 3D films for virtual reality. From now on you can be anywhere you want to be, any time you choose.
We work with creative minds and great companies like Tommy Hilfiger, IBM and the Berliner Philharmoniker to further explore and develop the amazing opportunities virtual reality brings us. Please contact us for partnerships and great ideas. Let's change the world together!
We invest a lot of time exploring new ways of storytelling, developing best practices, new technologies and workflows. Just one example: we produced the one of the world's first fully stereoscopic-3D VR music video. Google's Youtube team have ranked our VR-work among the best.
We also work with universities and support projects to research meaningful applications, such as educational and medical training experiences or ways to help elderly people explore the world. Our core goal is to bring people moments of joy, and Virtual Reality is our tool of choice.
The founders have more than 15 years experience in the international advertising industry and have worked for agencies such as 180, Wieden & Kennedy, and brands such as Nike, Adidas, and Coca Cola. WeMakeVR works for agencies, brands and production companies.
Keep track of WeMakeVR via facebook.com/wemakevr, follow us on Twitter @wemakevr.