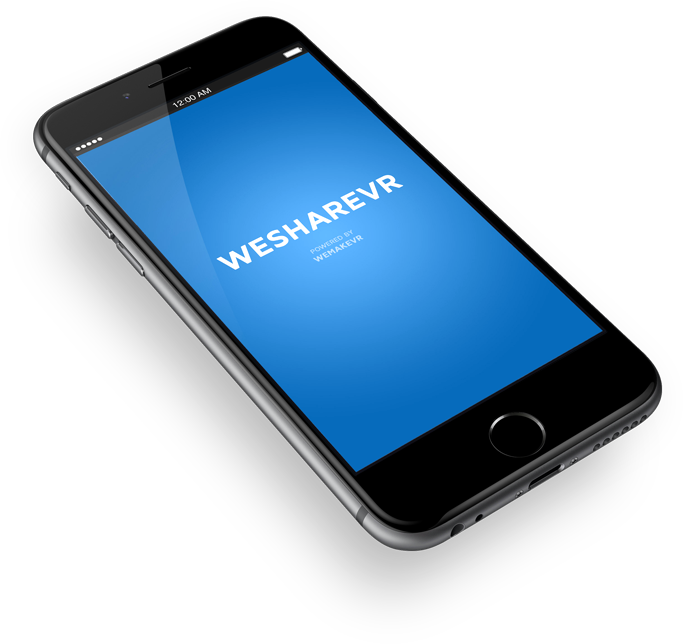 Our app provides free experiences
WeShareVR
WeShareVR is our platform with which we want to democratize VR and make VR available and accessible to every user. Both free and premium content can be downloaded and streamed. The core of our platform is a VR engine that can be used in license to help other platforms distribute VR content. We want everybody to be happy!
Our mobile app, in combination with the WeMakeVR or any other Cardboard viewer, will let you experience Virtual Reality. Now you can be "inside" a movie, stand on stage with your favorite artist, or travel to various locations in the world. All through your smartphone!
You can browse through our various VR-experiences, and select one for playback. The WeMakeVR-experiences can be viewed in 360-degree view. This means that you can look around inside a movie by simply moving your phone to the left, right, up or down.
See it for yourself and download our app for iPhone and Android: