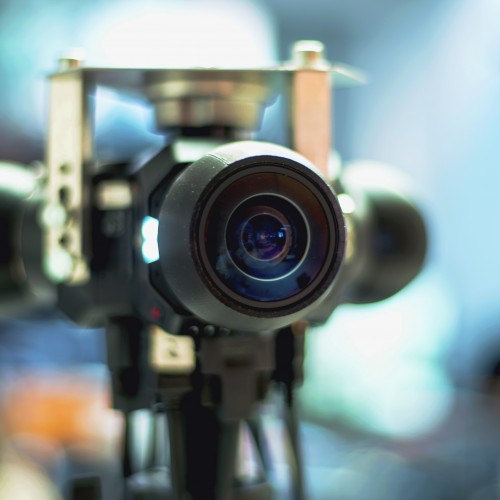 Be there while it's happening
360° Live Streaming
360° Live Streaming allows you to open up your event to a vast global audience and significantly expand the audience it reaches. This creates new possibilities for alternative revenue streams and democratizes events so that anyone can attend them from anywhere. Using a custom camera setup specialized for live-streaming, we are able to capture a scene at the optimal resolution. Our live-streams can be hosted on YouTube and Facebook and can be viewed on any device capable of displaying 360° video.
As experienced VR content creators, our team ensures that the live streaming camera rig is optimally placed, taking lighting and position of main subjects into account. This allows for an up-close and personal experience, placing the viewer at the center of the action and giving them a memorable virtual experience. We have experience hosting live-streams at several festivals, including Mysteryland and Valtifest.
There are also more innovative possibilities such as interactive 360° interviews that rely on viewers to ask questions via chat. We enjoy pioneering new formats and interactive elements in VR so don't hesitate to contact us if you have any unusual requests.